hack.guides() Tutorial Contest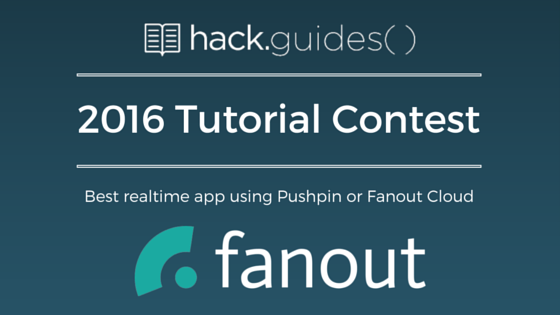 Are you all about realtime apps? Well, now you can be famous and win $500 to teach the Internet. Fanout is excited to team up with the hack.guides() 2016 Tutorial Contest. Any realtime app submitted to the contest that uses Pushpin or Fanout Cloud will qualify for a chance to win a $500 prize.
See the contest here: http://tutorials.pluralsight.com/contest
For the next 45 days, developers from around the world will be sharing their expertise by authoring high-quality tutorials and guides for tips and tricks on best testing practices. The hack.guides() authoring contest is unique; it brings the developer community together to create and curate collaborative content.
If you have questions please reach out to us on Twitter or in the comments below. We hope to see your post become a big success!